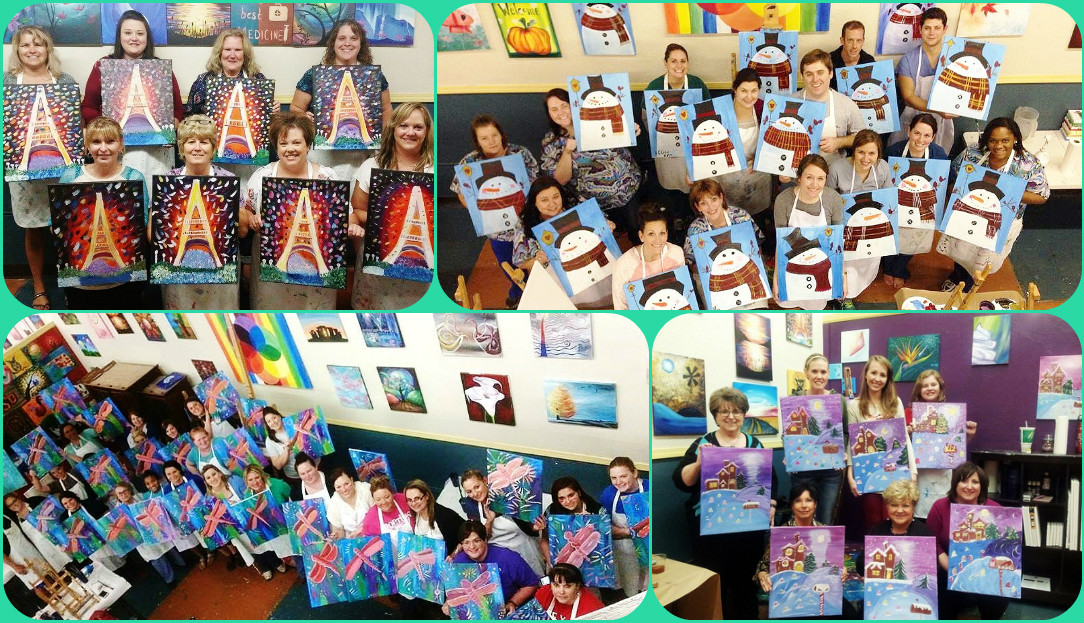 Our evening entertainment painting class that offers whimsical and relaxing paintings that are created in varying styles and subjects to help to express yourself in the most exciting ways. If you are new to painting, you are a perfect candidate!
---
BRUSH ~N~ BUBBLY
Highlights
Relaxing Atmosphere
Professional Guidance
Fun & Lasting Memories!
FAMILY ART DAY
Highlights
Paintings designed for kids ages 4+
Fun outing for the whole family!
Creative & fun hands-on learning
---
Family Art Day is where you can bring everyone in your family to come in and paint a picture that everyone will enjoy! It's fun entertainment for the entire family!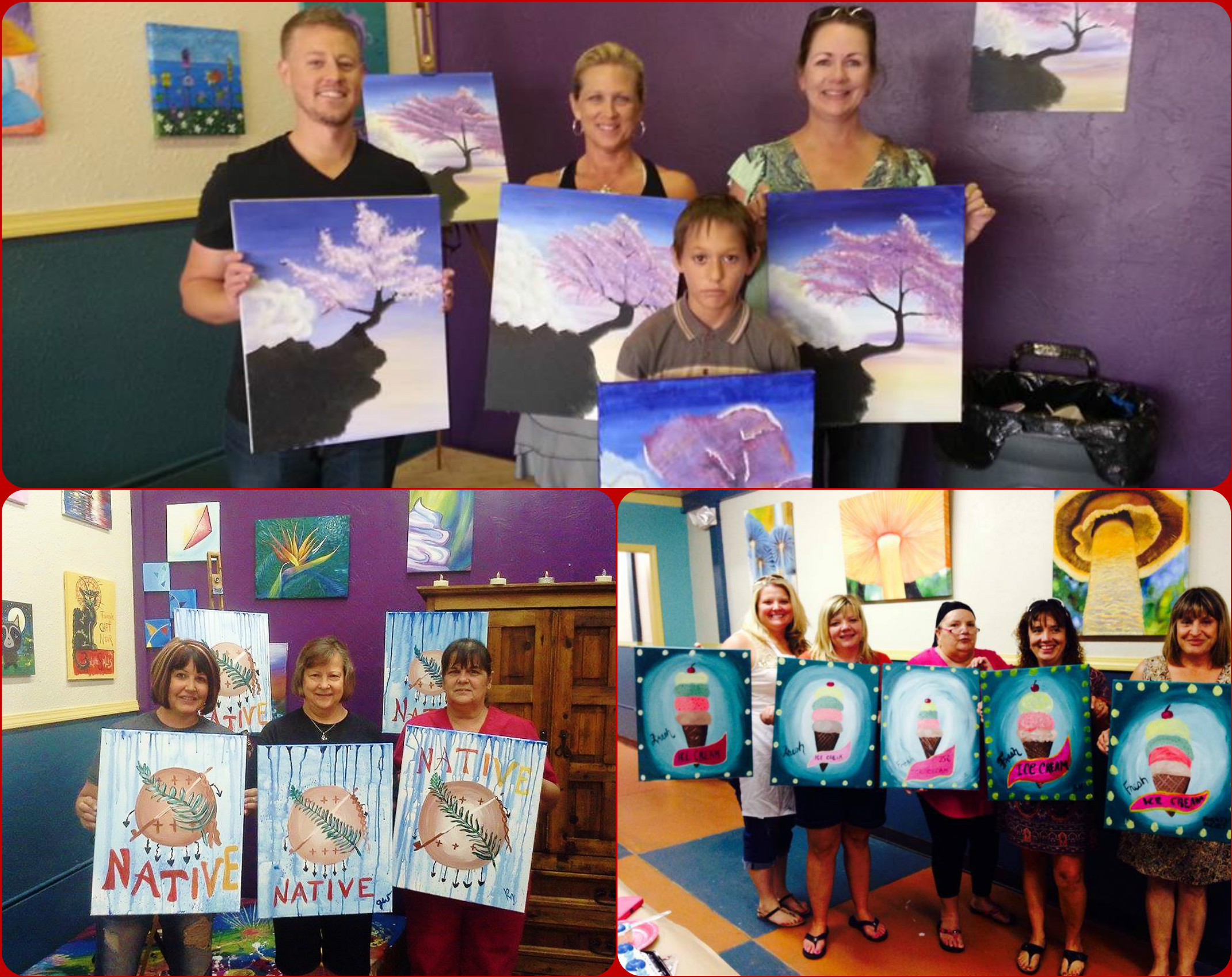 Coffee N Canvas is our morning Art Entertainment class offering delicious coffee with your own French press, mimosas, or our special hot teas. If you are new to painting-no fear! Our artists will walk you through step-by-step in completing a beautiful painting that will stir up the inner artist in you!
---
COFFEE ~N~ CANVAS
Highlights
Focused Instruction
Early Morning Relaxation
More Advanced Paintings
Pet Portrait
Highlights
Guided Instruction
Sketched out for you!
You can paint it any style you wish!
---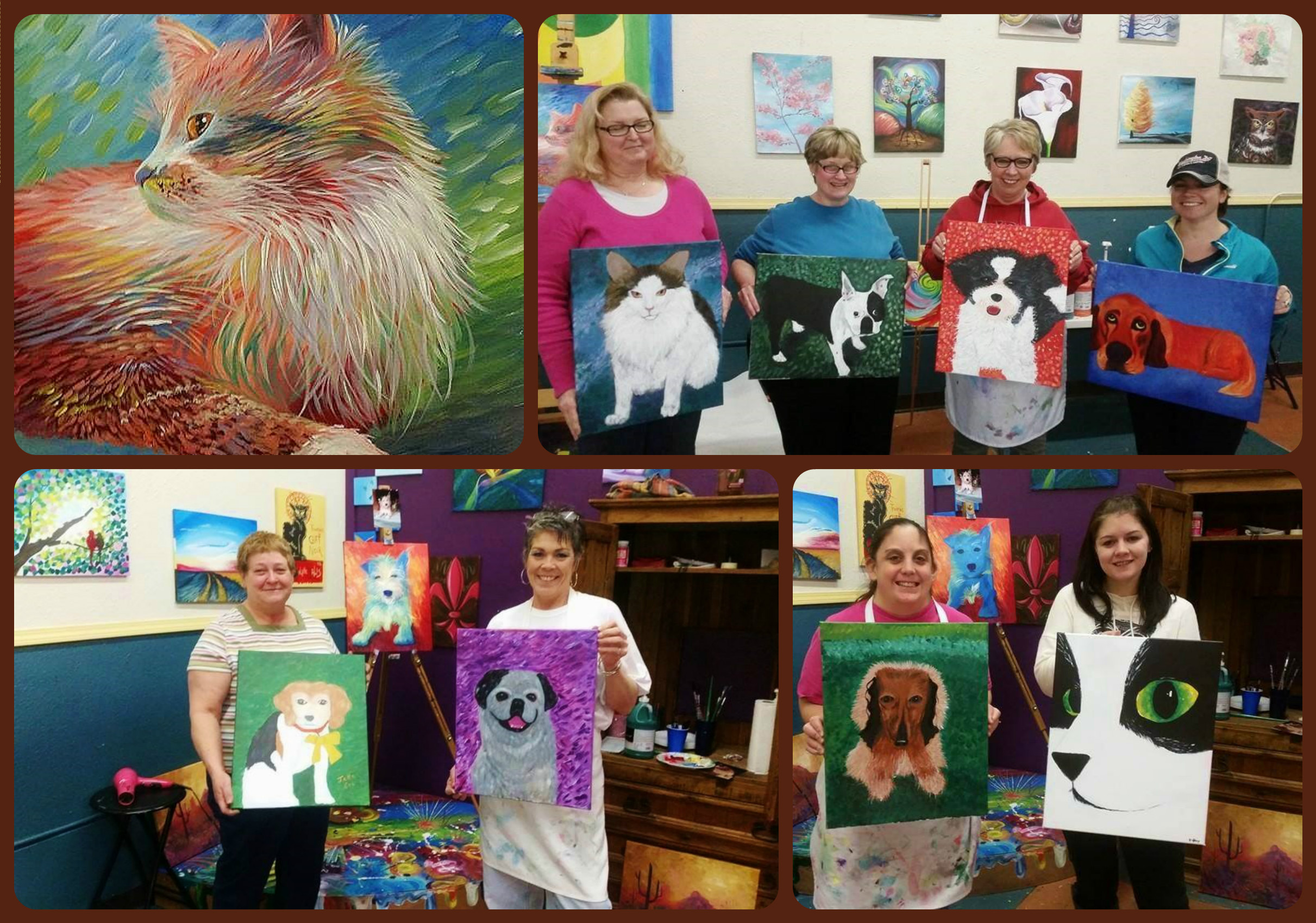 Our pet portrait class is a favorite for painters that LOVE their pets! We sketch out your chosen picture and will help you paint it in ANY style you wish! We encourage creativity and for you paint it the way you want it to look!
PLEIN AIR CLASSES
---
Artists have long painted outdoors working in natural light and creating wonderful pieces of art. We have beautiful scenery in Texoma and many locations to supply us with inspiration for improvisational paintings! We would like to invite you to become a member and join us and other local artists in going out into the elements and painting or sketching what nature has to offer us! These classes are seasonal, and are scheduled around the weather.
CREATIVE KIDS CLASSES
---
<font color=#ededbd>This weekly Art class for children helps to nurture your child's love of Art. We use the fundamentals of art to develop new talents while designing unique creations using a variety of different materials and tools. Each project focuses upon developing skills, learning techniques and expanding knowledge. We use a wide variety of mediums that we incorporate into each class. Some mediums include: oil and soft pastels, acrylic and watercolor paint, colored pencil, graphite, and mixed media. Every project is fun, exciting, and introduce mediums in an interesting way. These classes tailor made for children ages 5-10 years of age. 10 seats available per class! Packages are available!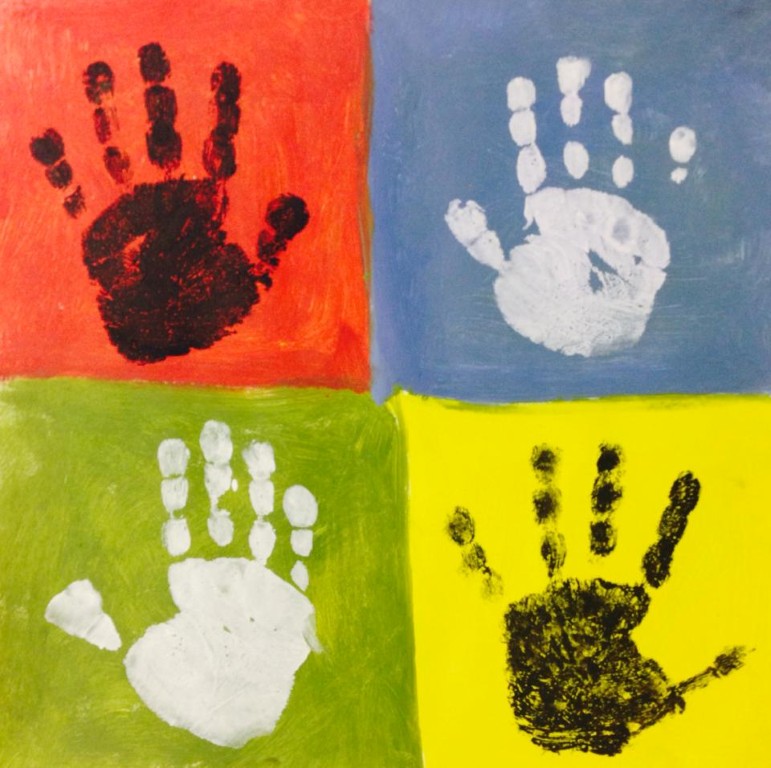 ---
---
---
---
---